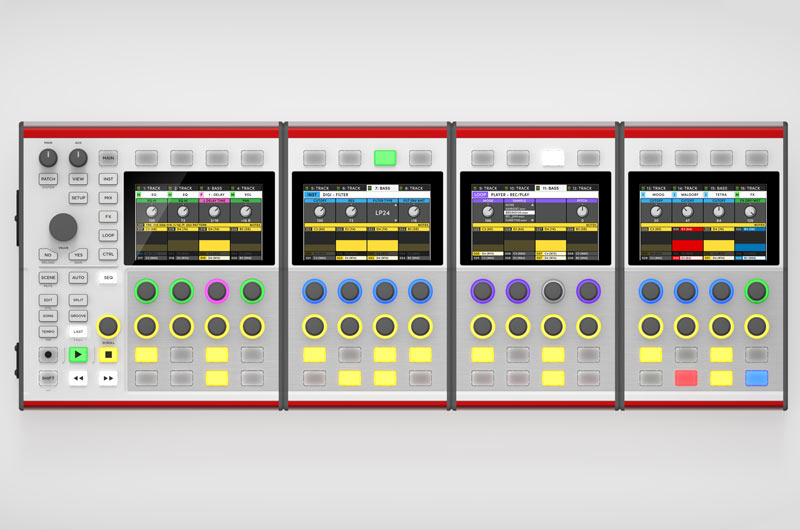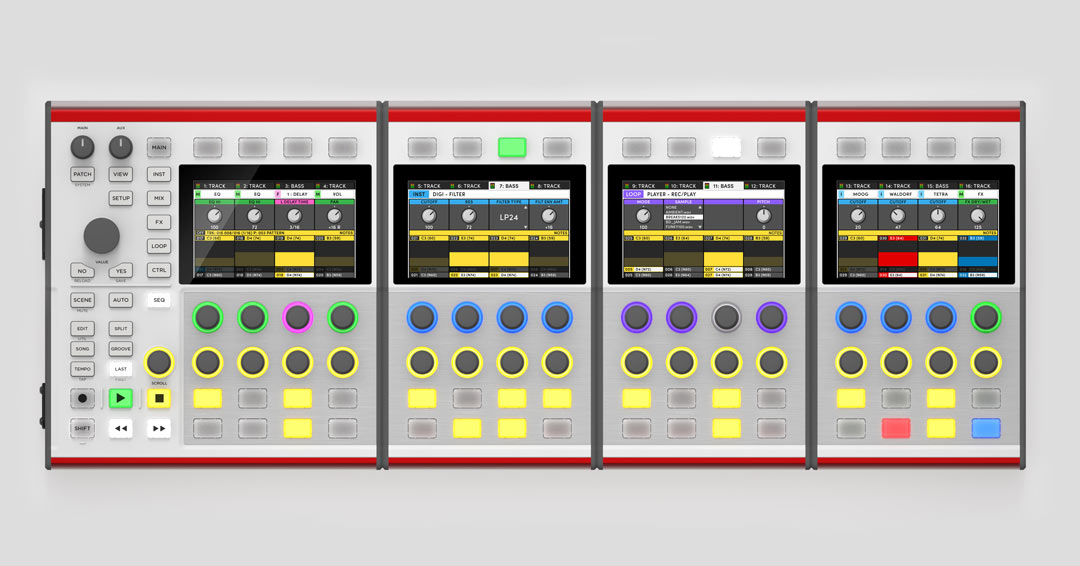 EXPANDABLE MUSIC PERFORMANCE SYSTEM
Synth. Sampler. Sequencer. Looper. Mixer. Performance System.
ALEX is a powerful stand-alone live performance system which features 4, 8, 12 or 16 stacked stereo tracks. Each track boasts a polyphonic virtual analog synth and sampler, a powerful step sequencer, stereo effects, and looper. Alternatively, a track can control, sequence, mix, and process any MIDI or modular instrument. Complete productions or live sets can be arranged using scenes, automation, and songs.
User Experience Like No Other.
ALEX combines an immersive widescreen, full color user interface with dedicated full color buttons and encoders for unmatched tactile control that grows. Complete control of your entire production and your entire setup is right under your fingertips.
Modular. Expandable. Performance Machine.
ALEX is modular, meaning you can easily expand it by attaching up to 4 modules together with no additional cabling. Each module adds 4 additional stereo tracks, more processing power, a wider user experience, and more input and output possibilities. Its proprietary distributed hardware and software technology enables multiple hardware modules to function as one integrated music performance machine.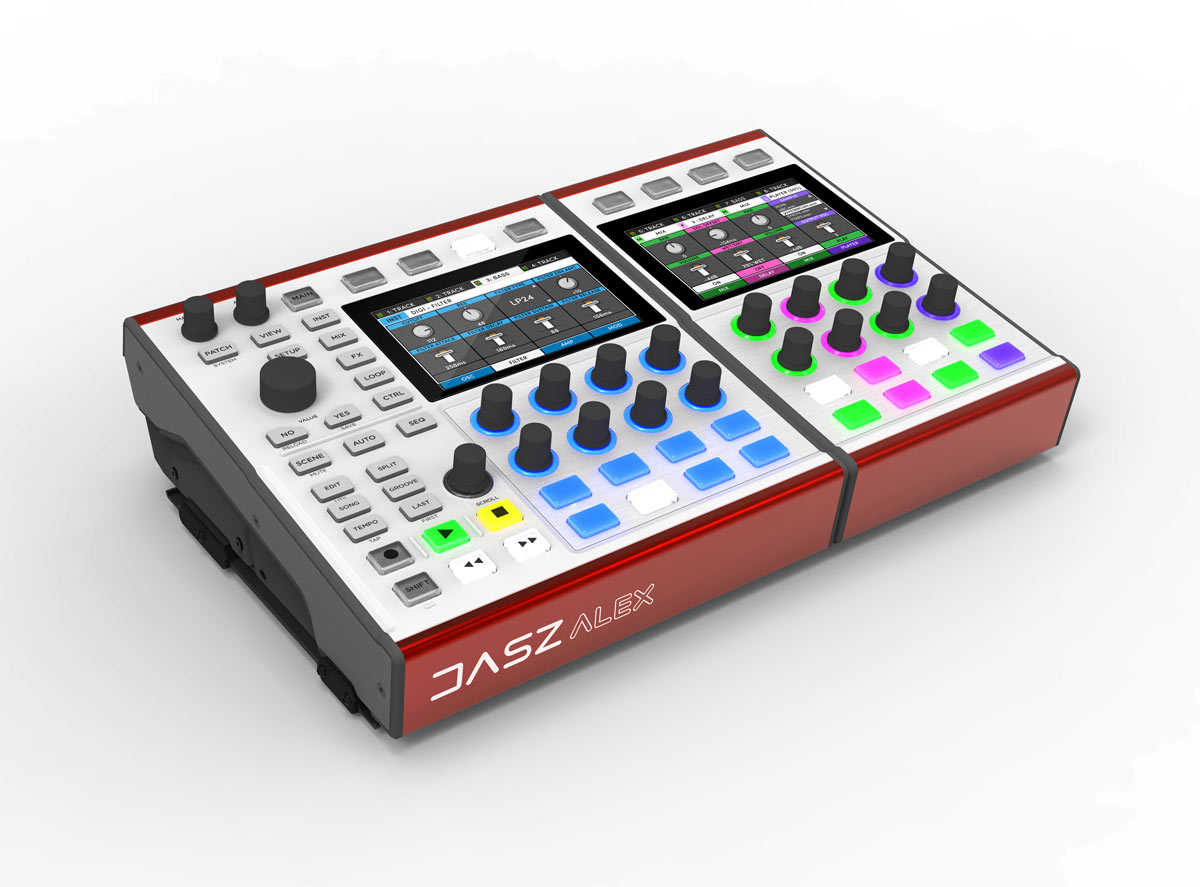 An overview of the ALEX system by Nick from Sonic Sate during Winter NAMM 2018.
An in-depth look at the ALEX sequencer by Gaz from Sonic State at Superbooth 18
A one-on-one interview to talk about ALEX and the underlying technology courtesy of Sound On Sound from Summer NAMM 2018.
System Features
Every ALEX module features 4 stacked stereo tracks and 1GB of RAM. An ALEX starts with a MAIN module and can be extended to an 8 track system by adding one EXPAND module, a 12 track system by adding two EXPAND modules, or 16 track system by adding three EXPAND modules.
Each stereo track contains five essential track-parts
INSTRUMENT – Currently, each track includes two built in instruments:
An internal polyphonic VA/sample hybrid synthesizer. Features: two oscillators with anti-aliased saw, square, triangle, sine, noise or stereo or mono samples, a rich 24dB LP/BP/HP stereo filter, and amplifier.
A MIDI controller. Control any external instrument using customizable control panels. Insert it into the track for seamless integration and add CV output and modulation with the EXP-A I/O card.
STEREO CHANNEL MIXER – Mix and blend your track, then sculpt the sound with a sweep-able 3-band EQ. Each track can be routed to the main or aux outputs, making it ideal for cueing or for use as an auxiliary bus. Includes track FX sends, returns and wet/dry control.
STEREO MULTI-FX – Embellish each track with up to 2 stereo track effects which are ideal for adding what your instruments are missing. Currently, the built-in effects include: Stereo Delay, Compressor, Bit Crush, and Overdrive.
A STEREO LOOPER/SAMPLE PLAYER – Use the looper to add more sonic weight by playing samples, or use it to record and overdub your track. Disconnect the looper output from the track by routing it directly to the main or auxiliary bus, virtually doubling the number of tracks in your system.
TRACK CONTROLLER – Put the track parameters that matter the most in one place.
Production and Performance Features
ALEX contains all the essential features for composing, arranging,
and performing elaborate sets.
TRACK SEQUENCER – Each track is controlled by a step-sequencer or can be played with a MIDI keyboard. The track sequencer features:
128 patterns per track.
Up to 128 steps per pattern. Each step has adjustable note, velocity, duration, delay, and automation.
Each pattern has independent step resolution, loop start, and end points.
Edit 8 steps at a time on a single module system, 16 steps on a two or three module system, or 32 steps on a four module system.
SPLIT the sequencer and edit patterns on multiple tracks at once on systems with one or more EXPAND modules.
SCENES – Add variety and evolve your sets when you perform with Scenes. Change your patterns, samples, and parameters for seamless musical transitions.
VIEWS – Capture the controls in front of you, then recall them at a push of a button.
SONG – Create your own arrangements by linking scenes.
GROOVE – Inject feel and variety into your sequences as they ebb and flow.
An Expandable Experience
ALEX has been designed to provide users with quick and easy access to all its parameters and settings without menu diving. The interface and hardware expands as you add more modules to your system.
Each module features:

A large 5" wide-screen TFT LCD display provides plenty of visual feedback for navigating and viewing multiple parameters at a time.
4 track buttons, 8 high-quality RGB push encoders, and 8 RGB buttons for parameter control and navigation.
8 High-quality color LED push encoders and 8 RGB buttons parameter control and navigation.
An expansion slot for optional I/O cards, such as the EXP-A I/O card. The EXP-A I/O card offers 4 mono inputs and 4 mono outputs with audio rate CV output. The inputs and outputs can be configured either as mono or stereo pairs and used with multiple tracks. More cards are planned.
A DSP expansion slot for adding a DSP board for more horsepower to the instruments and FX.
ALEX is solidly built using high grade components, making it ideal for life on the road or in a studio. Designed to be taken down and re-assembled easily means even a large system can be transported as carry-on.
Intuitive track-based navigation using dedicated track and track-part buttons allows easy access to each part of a track.
Adjust each track-part's parameters using a full screen editor, or use the channel strip view to adjust parameters on multiple tracks at a time.
A layered user interface allows you to perform your sequences, scenes, or access other features while controlling track parameters.
Some features, such as sequencers expand with the number of modules in a system and access more steps or controls.
MAIN module
$899 USD
INTRODUCTORY PRICE*
4 stereo instrument tracks + main mix
4 stereo virtual looper tracks
1 GB RAM
5" widescreen color LCD screen
4 RGB track buttons
8 RGB push encoders
8 RGB buttons
Outputs: Main (2x 1/4"), AUX/phones (1x stereo 1/4")
MIDI – IN and OUT
USB Host
USB Device
SD Card for storage
1 expansion card slot
1 DSP expansion slot
Power (120-240v)
Dimensions: 22cm x 25cm (8.6 x 9.8 Inches)
Weight: 4.34lbs /1.97kg
EXPAND module
$699 USD
INTRODUCTORY PRICE*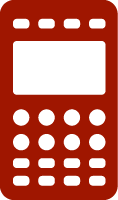 4 stereo instrument tracks
4 stereo virtual looper tracks
1 GB RAM
5" widescreen color LCD screen
4 RGB track buttons
8 RGB push encoders
8 RGB buttons
1 expansion card slot
1 DSP expansion slot
Dimensions: 15cm x 25cm (5.9 x 9.8 Inches)
Weight: 2.25lbs / 1.02kg
EXP-A I/O card
$129 USD
INTRODUCTORY PRICE*
Add 4 inputs and 4 outputs to a MAIN or EXPAND module.
Inputs: 4x ¼" mono inputs configurable as mono or stereo pairs
Outputs 4x ¼" mono outputs configurable mono, stereo pairs or high speed CV outs
* Reduced introductory pre-order price for the first production run.