ALEX is a standalone multi-track synthesizer, sampler and sequencer. Incredibly flexible, this multi-expandable production platform is designed to fit into your unique studio or stage setup. The system can be expanded in multiple ways to provide you with the right amount of controls, displays, processing power, number of tracks, and inputs and outputs. Designed with an incredibly rich, dynamic, and flexible user experience, ALEX enables you to get the most out of your gear in new, exciting yet familiar ways.
Musikmesse 2016:
Sonicstate visits ALEX
Musikmesse 2016:
Ask.Audio takes a first look at ALEX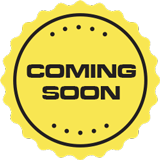 After many years of development, ALEX* is finally coming soon! We will be releasing features, videos, and specifications in the coming months. Subscribe to be the first to know what's coming.
Be sure to follow us on Facebook, Twitter and Instagram.
* Images and information about ALEX are subject to change